Gabrielle Glancy is an awesome college counselor!  She is one of those rare individuals who has a gift for listening and bringing kids out.  We went with her for both our son and our daughter. She knows how to help kids find their path — which schools to apply to and what they might want to study — and most importantly, she is really an expert at helping them write college essays that get them in!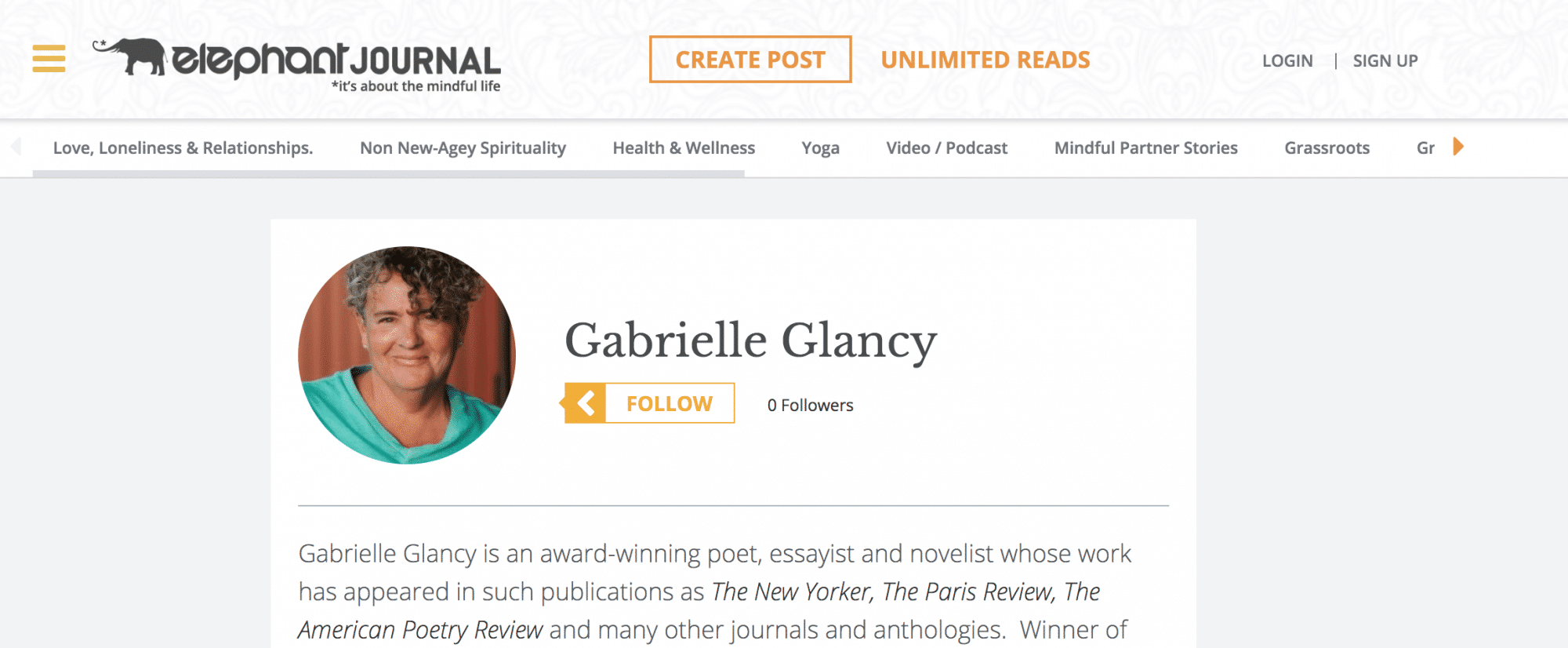 The mind naturally moves from one idea to the next, from branch to branch, like a nimble chimpanzee. As soon as you start trying to figure out a structure, worry about the order of ideas, allow the critic to take over — the blood supply to your associations will be cut off.

Have a read of my recent article, Happy Little Accidents, published in Elephant Journal in which I help apply the principles of the famous PBS painting pro, Bob Ross, to the writing process.