My daughter absolutely LOVED working with Gabrielle Glancy.  Gabby was a huge help, support and inspiration, and taught her how to think about writing in a whole different way.
Believe it or not, the time to start writing your Common App essay is now.  
The clock is ticking.  There are two weeks left of summer before school starts. 
A recent article in Forbes hits the nail on the head:
The end of summer feels imminent. . . With the school year approaching, college applications are weighing heavily on rising seniors' minds . . . Many students can expect to have at least one application due by early November. Yes, this is over three months away, but the fall can be hectic with classes, sports and activities.
Just reading this will make you nervous.  Of course, Brennan Barnard, the author of this article, is right.  But do you have to rub it in? 😉
So, you know you have to get started, but you're not sure how to do that.
First off, I would relax.  I know that seems paradoxical, even impossible, when you're faced with such a high stakes game like getting into college.
What you need most to write a great essay is a great state of mind.
Most people in my position focus on the externals of writing — picking a topic, structuring your essay, making the language come alive.
I'd like to focus on the internal aspects of writing — what I like to call the Inner Game of Writing — which is the main subject of my new book UNSTUCK:  How to Break Through Writer's Block, Find Your Voice and Get Into the College of Your Dreams.
Had I not suffered from writer's block myself, I wouldn't have earned my stripes.
I had a bad case of it!  In fact, writer's block is the reason I almost became a doctor instead of a writer.  I just could not overcome my anxiety.  It was paralyzing.  "Hamlet, the main character of Shakespeare's play Hamlet . . ."  EEK!  I can't write that! 
One day, I learned to let the river take me.  I realized that I had to put my thinking mind to sleep and write from another place, what I have come to call "the trance-like state."
But how do you get into the "trance-like" state.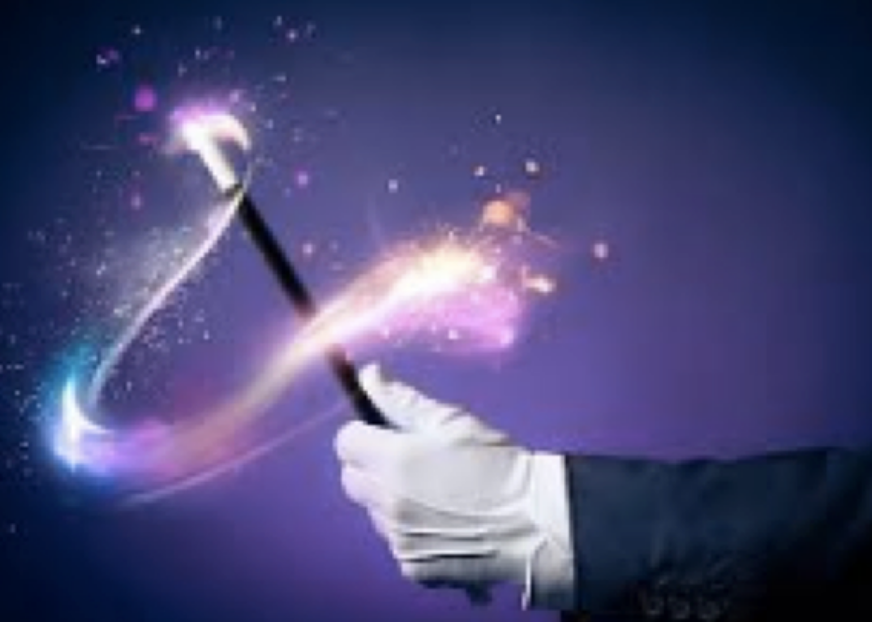 In a way, you have to trick yourself into relaxing.
One of the best ways to do this is to adopt an attitude of "play."
Many people — including trained professionals — will tell you that you need to find a topic before you can start writing.
I think you should start writing to find a topic!  "The wand must find the wizard."
But what do you write, what do you start with?
Anything!
And then you free write until there is nothing more to say, not worrying about order of ideas, grammar, punctuation, spelling — just write write write.
Let me demonstrate.
From where I am sitting now, I see an old-fashioned upright bicycle leaning against the wall in the courtyard across from my office.
I will begin to free write on this bicycle with no particular topic in mind. 
Note:  The mind is a wild animal.  If you truly follow its meanderings, you'll see that, like a chimpanzee going from branch to branch, your thoughts will jump around.
That bike reminds me of the green Raleigh I got for Christmas, it must have been 1975.  I had a Raleigh later that I loved.  I biked all around London with it.  The courtyard is terra cotta, with late afternoon sun cutting across the middle in a small town in the South of France.  My father motorcycled to the South of France every year, to the Arts Festival there . . . That year I got 4 bikes stolen.  I bought a Motobecane, silver, from a street vendor on St. Mark's.  That one must have been stolen too.  Once all that was left was a skeleton of a bike still attached to a parking meter and the chain I locked it up with.  I used to carry it down the three stairs to my favorite cafe, Cafe Mogador . . .
And so on and so on.
This free write is actually rich with possibility, even though I had NO IDEA what I was going to write and it didn't seem at the time I wrote it as if I could use it for anything.
But my train of thought took me to many interesting places all over the world.  And the stolen bike theme is a metaphor, as is the skeleton of a bike attached to the parking meter — of the lives we live and leave behind?  I would have to write more to find out.
But that was the easiest 150 words I ever wrote.  I just let myself leap from thought to thought without a care in the world.
That's the idea of the free write.
You can start anywhere.  Pick an object (such as the bicycle), a person, a meal, a place, a memory, a dream, a scene in a movie . . . and just start free associating from there. (Remember:  Write in full sentences!)
What will this have to do with your essay?  You have to write enough so that a pattern or theme will emerge. 
Then you have to read what you've written to figure out what you're trying to say.
This is the complete opposite of what everyone else will tell you.  Trust me.  
The beauty of this way of doing it is you take the anxiety out of the equation.
I outline this method in my new book UNSTUCK, available from Amazon on September 1.
You can read a review of it here.
I would be happy to guide you on the amazing journey of writing from the inside out with an attitude of play and freedom, rather than nerves and anxiety.
Feel free to give me a call to ask me how I would do this or Book a session now.