Writing is difficult for everyone!  Writing under deadline is even more difficult.  
And yet that is what you face in writing your college admissions essays.
In fact, in applying to college, you are asked to write the most important essay(s) of your life — under deadline, with word limits, often answering specific prompts.
To me, this is a recipe for ANXIETY!
Writing and anxiety don\'t mix.
Rather, they are like oil and water.  Once anxiety enters the picture, creativity skulks away and hides in a corner.  
I think it\'s Freud who said \"Anxiety is the great narrower.\" 
Anxiety makes you contract, freeze, get small and afraid.
So we want to avoid anxiety at all costs.
But how do you avoid anxiety in a high stakes game like trying to get into the college(s) of your dreams?
Actually, teaching students how to do that is one of my areas of expertise, and, in fact, may be my biggest secret to success and claim to fame. 😉
Beginning your college essays early is one very simple antidote to that which shall not be named — writer\'s block.
Except in rare cases, writing takes time. True, there are instances in which you sit down and write a brilliant essay from start to finish all in one go.  I like to call this a dangerous piece of luck.  It\'s not the norm.  It\'s rare.  And you can\'t count on it.
If you start early, at least you eliminate one of writing\'s most insidious arch enemies — time pressure.
But the truth is, even if you have all the time in the world, writing still seems to stir up some anxiety.
I have come to believe that this is because there are two warring parts of the brain — the creative part and the critical part — and, like Japanese fighting fish — if you let them near each other, they\'ll devour each other!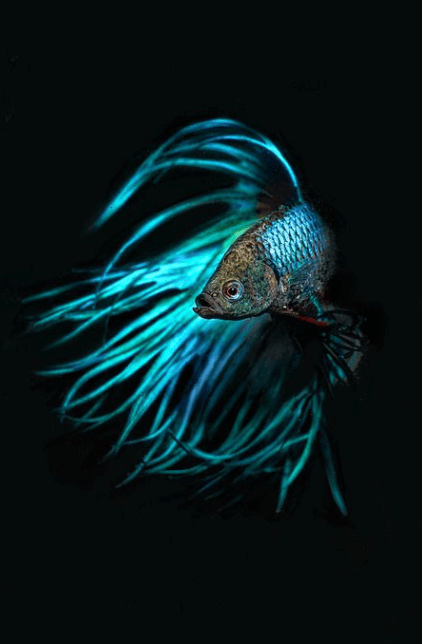 So what do you do to keep the creative and critical parts of yourself apart?
For one thing, you have to realize that there is a difference between Product and Process.  
Most people, even your teachers, get them confused or think they\'re the same.  They\'re not.
Product is what you are aiming for, what it should look like when it\'s done.
Process is how you get there.
To write a good college essay — or anything, for that matter — you need to know the difference between product and process.
This distinction is so important that I devote a whole chapter to it in my book The Art of the College Essay.
In this case, product is a narrative personal statement that shows the Ad Com what you\'re made of!  It should be 650 words or less (for the Common App Essay).  It should be compelling, revealing and authentic.
How do you write one of these essays?
Well, that\'s why I have a job!
Most people think you read the prompts, brainstorm ideas, and write an essay from A to B.
If that works for you, great!
That would give me a big case of that which shall not be named! (Writer\'s block!)
There\'s no harm in looking at the prompts for the Common App.  You may get ideas just from reading them.  I often read them aloud to students and ask them if anything comes up for them.
But remember, they are just prompts.  They are meant to trigger ideas.  In fact, prompt 7 is Topic of Your Choice.  So in reality, you can write on anything you want.
There\'s no harm doing anything that generates ideas.  If reading \"Stopping by Woods on a Snowy Evening\" makes you think of the winter your grandfather died and you ran out into the snow and wouldn\'t come back home, then Robert Frost\'s famous little poem served as a prompt for you.
Or perhaps it was a dream you had . . .  a snippet of conversation . . . a moment of musing on the hidden benefits of paper clips.  (Ask me and I\"ll send you an amazing college admissions essay on paper clips!)
So it really doesn\'t matter what gets you going.  It only matters that you get going.  And honestly, anything can trigger that.
Once you free yourself from the idea that you have to write an essay from start to finish, the world is your oyster!  Sometimes when I\'m stuck, I pick a random book off my shelf.  I particularly like books on astronomy and quantum physics!  They are very rich in metaphor.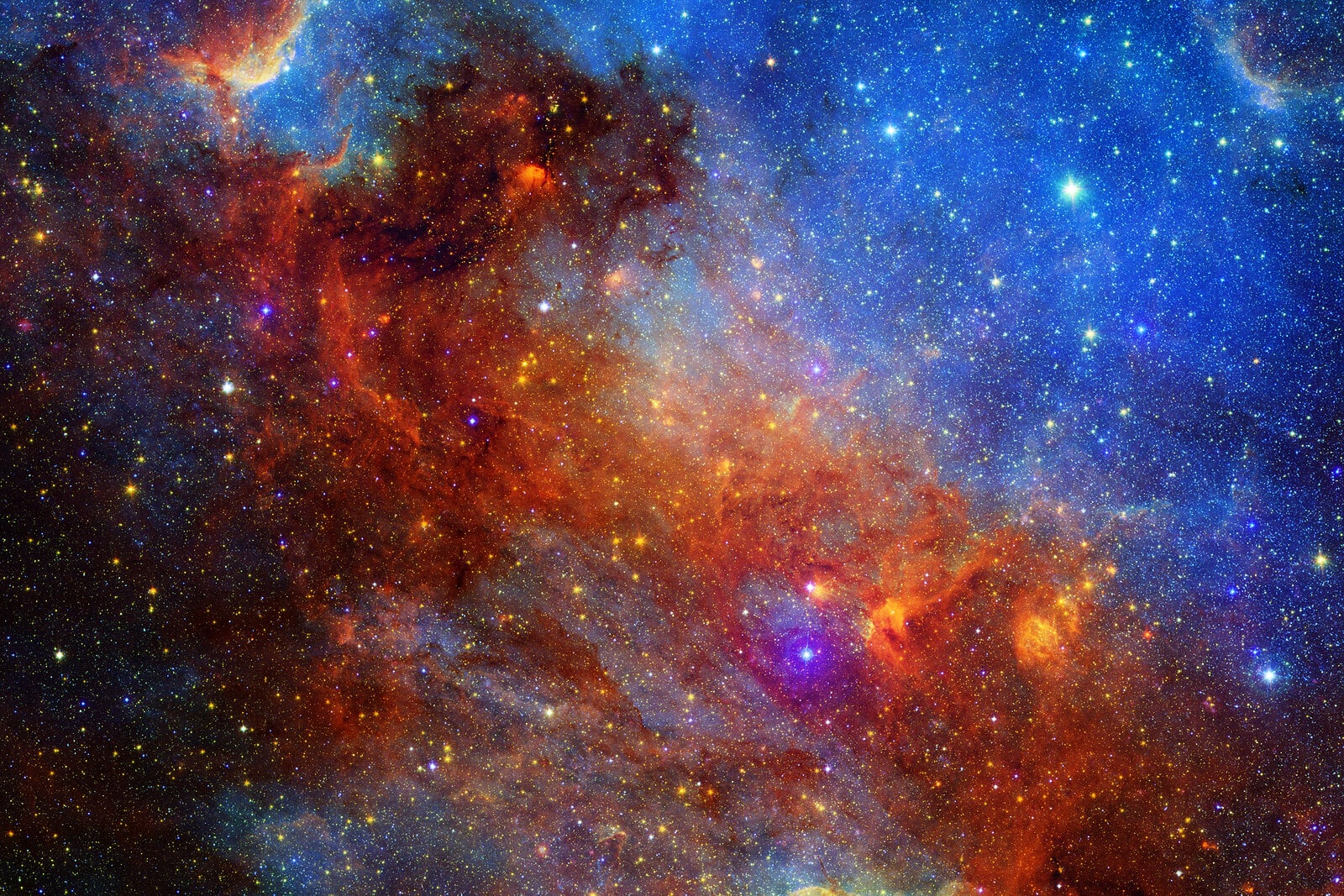 A black hole is a place in space where gravity pulls so much that even light can not get out. The gravity is so strong because matter has been squeezed into a tiny space. This can happen when a star is dying.Black holes can be big or small.
Any number of phrases from this little paragraph can be the source of inspiration. 
Take \"squeezed into a tiny space,\" for example. What does that remind you of?  A long car ride with your brothers and sisters?  Sitting in the back of the bus? Climbing into a cardboard box to hide from your mom?
And how about a feeling you might get, a \"space\" you might be in, where \"gravity pulls so much that even light cannot get out?\"
So anything can inspire you if you\'re free to be inspired.
If you squeeze yourself into a little box and believe you have to write your essay from start to finish based on one of the Common App prompts — good luck!  That\'s a hard road to hoe, as they say.
Rather, allow yourself to be triggered by any thought, memory, idea, passage from a book, or even prompt . . .
— and then . . .  you know what I\'m going to say . . .  FREE WRITE!
Once you\'ve done that, you can read what you\'ve written to figure out what you\'re trying to say!
In a Free Write, as you may recall, you write anything and everything that comes to mind in relation to whatever has prompted you in the first place, stream-of-consciousness-like, with no attention to spelling, grammar, punctuation or even paragraphs.  Only one requirement — FULL SENTENCES.  
Once you start writing, you may find yourself far afield from your original \"triggering subject.\"  That\'s fine.  That\'s okay.  You\'ve succeeded in allowing the creative part of yourself to have free reign while the critic sits in the corner cleaning its fingernails.
The time will come for the critic to emerge and see how the whole thing might fit together.
For now, you\'ve gotten started — and that\'s what we set out to do.
It really doesn\'t matter what the prompt is for the Common App essay.
The UC Personal Insight Questions are a different story — in a way.
For those, the prompts are more specific, and you do need to address them.  But there again, you start in the same way.  You allow your mind to wander on the subject at hand, you brainstorm and write down whatever comes up for you, and then . . . you got it!  You FREE WRITE on that subject.
I will go into more detail about the UC Personal Insight Questions as that deadline draws closer.  You can also take a look at the post I dedicated entirely to the Personal Insight Questions.
For the moment, you know how to begin.
Just FYI, and to see whether looking over the topics stimulates any ideas, here are the Common App prompts, followed by the Personal Insight Questions for the UC\'s.
Allow these to inspire memories and thoughts.  Don\'t be too literal and get locked into dutifully answering them.  Remember, that\'s a recipe for that which shall not be named.
I\'m happy to guide you through this process, step by step.  Soon my course on How to Stand Out to Get In will be available for you to use.
In the meantime, I absolutely love to help students find their way to great topics and write amazing essays that will get them in.  Click here to get started!
2019-2020 Common App Essay Prompts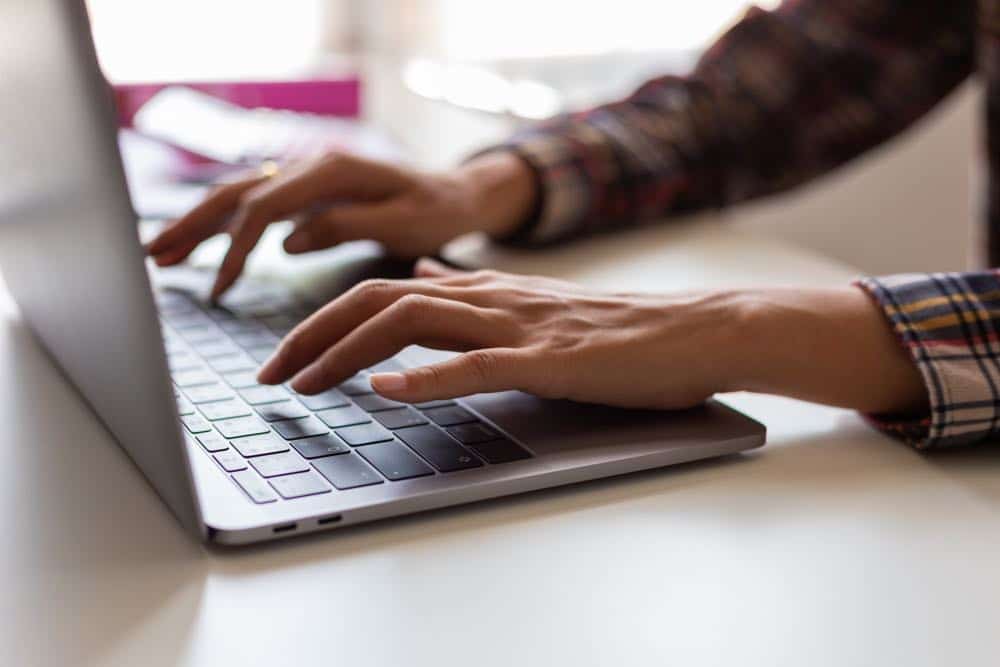 The Common Application has announced that the 2019-2020 essay prompts will remain the same as the 2018-2019 essay prompts. Based on extensive counselor feedback, the existing essay prompts provide great flexibility for applicants to tell their unique stories in their own voice. Retaining the essay prompts provides the added benefit of consistency for students, counselors, parents, and members during the admissions process.
Plus, with essay prompts remaining the same, students rolling over their existing Common App accounts have more time to plan and prepare their applications prior to the final year of high school.
Counselors looking to get a head start with application workshops this year can take advantage of Common App Ready, a suite of on-demand resources, training videos, and infosheets, details everything students, counselors, and families need to know about using the Common App. This resource includes details on application creation, detailed descriptions of each section, and submission requirements. The tool also includes Spanish language resources.
2019-2020 Common Application Essay Prompts
1. Some students have a background, identity, interest, or talent that is so meaningful they believe their application would be incomplete without it. If this sounds like you, then please share your story.
2. The lessons we take from obstacles we encounter can be fundamental to later success. Recount a time when you faced a challenge, setback, or failure. How did it affect you, and what did you learn from the experience?
3. Reflect on a time when you questioned or challenged a belief or idea. What prompted your thinking? What was the outcome?
4. Describe a problem you\'ve solved or a problem you\'d like to solve. It can be an intellectual challenge, a research query, an ethical dilemma – anything that is of personal importance, no matter the scale. Explain its significance to you and what steps you took or could be taken to identify a solution.
5. Discuss an accomplishment, event, or realization that sparked a period of personal growth and a new understanding of yourself or others.
6. Describe a topic, idea, or concept you find so engaging that it makes you lose all track of time. Why does it captivate you? What or who do you turn to when you want to learn more?
7. Share an essay on any topic of your choice. It can be one you\'ve already written, one that responds to a different prompt, or one of your own design.
During the 2018-2019 application year, the most popular topic of choice was: "Share an essay on any topic of your choice. It can be one you\'ve already written, one that responds to a different prompt, or one of your own design." (24.1%). The next most popular topics were: "Discuss an accomplishment, event, or realization that sparked a period of personal growth and a new understanding of yourself or others." (23.7%), followed by "The lessons we take from obstacles we encounter can be fundamental to later success. Recount a time when you faced a challenge, setback, or failure. How did it affect you, and what did you learn from the experience?" (21.1%).
\"The prompts as they exist today offer a broad range of approaches, accommodating students with a diverse set of experiences and ideas about the world to respond in a thoughtful and illuminating manner,\"\' said Ian Watson, Associate Director of College Counseling at The Rivers School (Weston, MA).
Personal Insight questions
What do you want UC to know about you? Here's your chance to tell us in your own words.
Directions
You will have 8 questions to choose from. You must respond to only 4 of the 8 questions.
Each response is limited to a maximum of 350 words.
Which questions you choose to answer is entirely up to you: But you should select questions that are most relevant to your experience and that best reflect your individual circumstances.
Keep in mind
All questions are equal: All are given equal consideration in the application review process, which means there is no advantage or disadvantage to choosing certain questions over others.
There is no right or wrong way to answer these questions: It's about getting to know your personality, background, interests and achievements in your own unique voice.  
Questions & guidance
Remember, the personal questions are just that — personal. Which means you should use our guidance for each question just as a suggestion in case you need help. The important thing is expressing who you are, what matters to you and what you want to share with UC. 
1. Describe an example of your leadership experience in which you have positively influenced others, helped resolve disputes or contributed to group efforts over time.  

Things to consider: A leadership role can mean more than just a title. It can mean being a mentor to others, acting as the person in charge of a specific task, or taking the lead role in organizing an event or project. Think about what you accomplished and what you learned from the experience. What were your responsibilities? 
Did you lead a team? How did your experience change your perspective on leading others? Did you help to resolve an important dispute at your school, church, in your community or an organization? And your leadership role doesn't necessarily have to be limited to school activities. For example, do you help out or take care of your family?

2. Every person has a creative side, and it can be expressed in many ways: problem solving, original and innovative thinking, and artistically, to name a few. Describe how you express your creative side.  

Things to consider: What does creativity mean to you? Do you have a creative skill that is important to you? What have you been able to do with that skill? If you used creativity to solve a problem, what was your solution? What are the steps you took to solve the problem?
How does your creativity influence your decisions inside or outside the classroom? Does your creativity relate to your major or a future career?

3. What would you say is your greatest talent or skill? How have you developed and demonstrated that talent over time?  

Things to consider: If there's a talent or skill that you're proud of, this is the time to share it. You don't necessarily have to be recognized or have received awards for your talent (although if you did and you want to talk about it, feel free to do so). Why is this talent or skill meaningful to you?
Does the talent come naturally or have you worked hard to develop this skill or talent? Does your talent or skill allow you opportunities in or outside the classroom? If so, what are they and how do they fit into your schedule?

4. Describe how you have taken advantage of a significant educational opportunity or worked to overcome an educational barrier you have faced.

Things to consider: An educational opportunity can be anything that has added value to your educational experience and better prepared you for college. For example, participation in an honors or academic enrichment program, or enrollment in an academy that's geared toward an occupation or a major, or taking advanced courses that interest you — just to name a few. 
If you choose to write about educational barriers you've faced, how did you overcome or strive to overcome them? What personal characteristics or skills did you call on to overcome this challenge? How did overcoming this barrier help shape who are you today?

5. Describe the most significant challenge you have faced and the steps you have taken to overcome this challenge. How has this challenge affected your academic achievement?

Things to consider: A challenge could be personal, or something you have faced in your community or school. Why was the challenge significant to you? This is a good opportunity to talk about any obstacles you've faced and what you've learned from the experience. Did you have support from someone else or did you handle it alone?
If you're currently working your way through a challenge, what are you doing now, and does that affect different aspects of your life? For example, ask yourself, "How has my life changed at home, at my school, with my friends or with my family?"

6.  Think about an academic subject that inspires you. Describe how you have furthered this interest inside and/or outside of the classroom. 

Things to consider:  Many students have a passion for one specific academic subject area, something that they just can't get enough of. If that applies to you, what have you done to further that interest? Discuss how your interest in the subject developed and describe any experience you have had inside and outside the classroom — such as volunteer work, internships, employment, summer programs, participation in student organizations and/or clubs — and what you have gained from your involvement.
Has your interest in the subject influenced you in choosing a major and/or future career? Have you been able to pursue coursework at a higher level in this subject (honors, AP, IB, college or university work)? Are you inspired to pursue this subject further at UC, and how might you do that?

7. What have you done to make your school or your community a better place?  

Things to consider: Think of community as a term that can encompass a group, team or a place — like your high school, hometown or home. You can define community as you see fit, just make sure you talk about your role in that community. Was there a problem that you wanted to fix in your community?
Why were you inspired to act? What did you learn from your effort? How did your actions benefit others, the wider community or both? Did you work alone or with others to initiate change in your community?

8. Beyond what has already been shared in your application, what do you believe makes you stand out as a strong candidate for admissions to the University of California?

Things to consider:  If there's anything you want us to know about you, but didn't find a question or place in the application to tell us, now's your chance. What have you not shared with us that will highlight a skill, talent, challenge or opportunity that you think will help us know you better?
From your point of view, what do you feel makes you an excellent choice for UC? Don't be afraid to brag a little.
Ready to get started?
It's a good idea to work on the questions before you enter them into the application. Here's a word doc with all the questions to help you.
Download the freshman personal insight questions [DOC]