The day after news of the college admissions scandal broke, WIRED magazine called to ask me for an interview. 
A previous partner was one of the founding editors of WIRED — I thought she had given them my name.  In fact, they had heard about me through the grapevine and then googled me in search of experts in the field.  Presumably, they were looking for someone like myself who has sat on both sides of the table, or all three sides, in my case.  In the course of my career, I have worked in admissions for three different colleges and universities, I have worked in and been director of college counseling at various high schools around the world, and now I am working independently as a college counselor helping students find themselves and the right schools for them (not necessarily the most prestigious) and guiding them in writing deep, authentic, stand-out essays that show admissions who they really are and what they're made of.  
I was excited to get the call from WIRED when the story broke.
I had much to say on the topic of the college admissions scandal. 
But that's not what WIRED was interested in.  They wanted me to speak on the subject of "influencers," specifically student influencers in college admissions. As Brennan Barnard explains in his recent article in Forbes:
These are the young people who will be applying to college in 5 to 10 years and it is no surprise that this influencer phenomenon has infiltrated college admission. A growing number of colleges and universities are partnering with student influencers to sponsor content on YouTube and other platforms as part of their school's marketing strategies in admission. They are selling the "merch" of a college degree.
I kept trying to bring the conversation back to what I thought of as the underlying reasons for the college admissions scandal and what the scandal showed about the whole process these days of applying to college.  Alas.  They found someone else to answer their question!
But recently, reflecting on Barnard's broader definition of influencers, I have come to see that indeed those who determine and affect the very climate and policies in education and admissions — and those who are working hard to transform a system that is hardly equitable — have everything to do with the college admissions scandal.
As the Lori Laughlin trial is about to happen, I thought now was a good time to answer the question I wished WIRED had asked me:  What does the college admission scandal show about the whole process of applying to college in 2020?
In his article, Barnard aptly points out that there is a trickle-down effect, pressure coming from the top:
Our nation's leaders, including President Trump, Secretary of Education DeVos, and legislators in the House and Senate, inform the environment within which colleges and universities operate. From college affordability to immigration to labor laws, the administration's policies have influenced many admission trends and practices, while raising issues of access and equity in higher education. 
He also showcases the many devoted college admissions directors, administrators and high school college counselors who "care deeply about equity and social justice and work tirelessly to be a voice for oppressed students" and cites "the most talked-about author in college admission in 2019 was Paul Tough whose book "The Years That Matter Most" explores important issues of equity and social mobility in admission and higher education.
But he dismisses the "influencers" Lori Laughlin and Felicity Huffman and the whole Varsity Blues scandal, simply stating that it would be "remiss" not to mention them.
I can well understand Barnard's reluctance to focus on the already celebrated celebrities involved in the scandal, to give it more attention than it's already gotten.
But this is exactly where I want to turn the spotlight.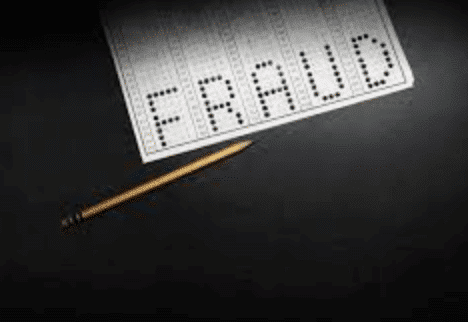 My sense is that what Lori Laughlin, Felicity Huffman et al. have done is not particularly unique. 
Rather, it reflects the flaws in a system that is broken as well as the corruption present in the general zeitgeist.
Varsity Blues turns inside out an unexamined process — one that is skewed and corrupt — and reflects the values of a commodified America in which a college degree is merchandise, something to be bought.  It highlights the advantages the "haves " have over the "have nots."  It shows the perpetuation and exploitation of privilege. 
What these celebrities did was not unique — it just exposed flaws in the system and what happens in one form or another every single day.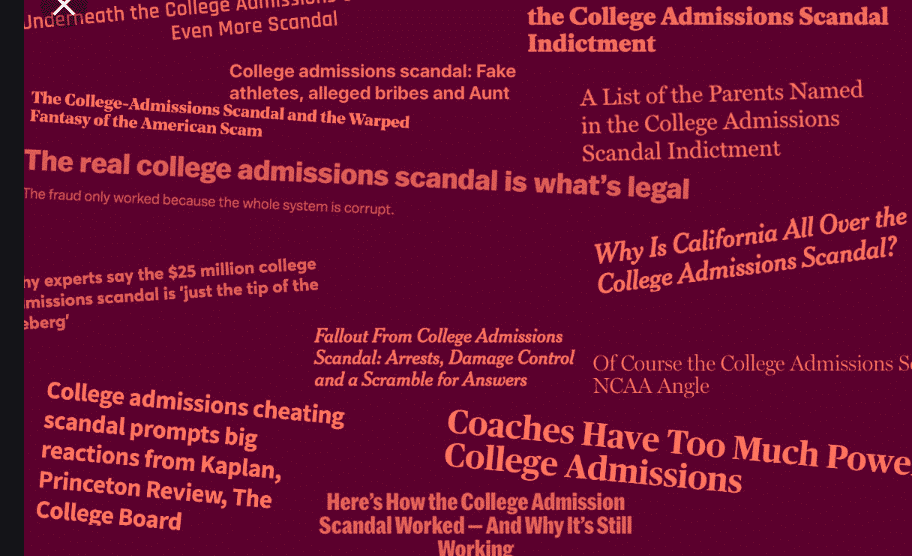 It looks like those involved will be able to buy themselves out of this pickle just as they bought themselves in. 
One would hope the scandal would have caused an implosion in the infrastructure of the college admissions game and a deep inquiry into the systemic oppression that underlies it.
Personally, I think the scandal is part and parcel of an environment in which dishonesty, fraud and extortion are the norm.
It reflects a sense of fragility in the economy and in the "1%" for whom the whole structure is directed.
It will be much harder in the future to save for retirement as our parents have done.  There may or may not be Social Security when our children come of age — even when WE come of age!
The economy is booming at the moment, but could topple in the smallest gust of wind.
How do we secure a future in a world such as ours?
I don't really have an answer to this question.
I would say, however, that it is going to require nothing short of revolution.  The status quo is destroying the planet and killing the species.  We cannot keep going like we've been going.  People of privilege are getting into schools of privilege . . . and so the cycle continues.
Our fast-paced, techno-world will require new kinds of education, thinking and solutions.  The old institutions must keep up with the demands of our world-on-the-verge.  
Almost every single student I encounter is profoundly worried about the fate of our planet.  Most are considering pursuing fields in which solutions can be found.
These solutions start within.
Buying entrance into top-tier schools is only the tip of the iceberg and one which reflects a profound mistrust of our sons and daughters. 
Let students pick the schools they are actually, energetically and intrinsically drawn to.  Have them write from their hearts, show the world who they are, and let the chips fall where they may. 
Every day in my work, I encourage students to abandon all forms of inculcation in their writing and tap the wellsprings of inner truth.  I ask them to look within, to let themselves be free enough to have the courage to pursue their dreams.
This sounds very un-serious and not like a way to make a living.
But I did it myself; I know it can be done.
What other choice is there?